Return of the Obra Dinn faworytem Independent Games Festival
Return of the Obra Dinn faworytem Independent Games Festival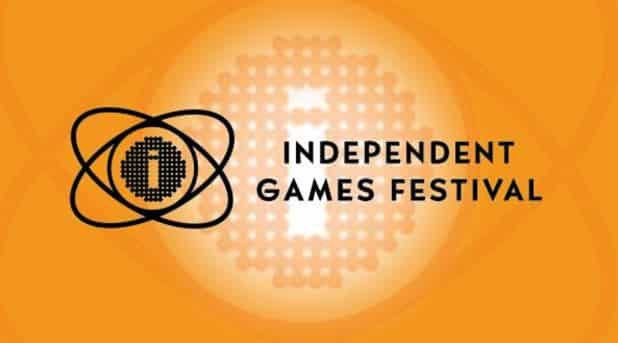 Joanna Pamięta - Borkowska
07.01.2019 12:55
W ogóle mnie to nie dziwi. Chociaż już brak niektórych tytułów - tak.
20 marca, podczas Game Developers Conference, odbędzie się dwudziesta pierwsza edycja Festiwalu Gier Niezależnych (Independent Games Festival).
Warto oczywiście zapisać sobie na liście wszystkie nominowane gry - ja traktuję tego typu imprezy jako latarnię, która pozwala mi nawigować w morzu gier - ale kilka z nich zwróciło szczególną uwagę.
Najnowsza gra Lucasa Pope'a została nominowana w największej ilości kategorii. Return of the Obra Dinn, opowieściami o którym zanudzałam przez święta przyjaciół i rodzinę, wyróżniono za ścieżkę dźwiękową (zasłużenie), projekt (jak najbardziej), warstwę graficzną (tak!) i narrację. Ponadto tytuł ten stanie do walki o nagrodę Seumasa McNally'ego.
Kilka razy została też wspomniana Do Not Feed the Monkeys. Z grona gier niezależnych recenzowanych na łamach Polygamii na listę trafił Moss (tutaj recenzja Bartka), Forgotton Anne (mój tekst), Minit (o którym pisałam najpierw ja, a potem Adam w cyklu eSzperacz) oraz Unavowed (recenzja Dominika tutaj).
Zwycięzcy dostaną nagrodę w wysokości 50 tysięcy dolarów (za Seumasa McNally'ego - 30 tysięcy).
A oto i pełna lista nominowanych:
Seumas McNally Grand Prize (Wielka Nagroda Seumasa McNally'ego)
Minit (Kitty Calis, Jan Willem Nijman, Jukio Kallio & Dominik Johann)
Opus Magnum (Zachtronics)
Noita (Nolla Games)
Return of the Obra Dinn (Lucas Pope)
Hypnospace Outlaw (Jay Tholen, Mike Lasch, Xalavier Nelson Jr., Corey Cochran)
Do Not Feed the Monkeys (Fictiorama Studios)
Wyróżnieni: Wandersong (Greg Lobanov & A Shell in the Pit); Subnautica (Unknown Worlds Entertainment); Mirror Drop (Ian Lilley); Moss (Polyarc); Unavowed (Wadjet Eye Games); Iconoclasts (Joakim Sandberg); Virtual Virtual Reality (Tender Claws); Beat Saber (Beat Games)
Excellence in Visual Art (Doskonałość w dziedzinie sztuk wizualnych)
Forgotton Anne (ThroughLine Games)
Alto's Odyssey (Team Alto)
Hypnospace Outlaw (Jay Tholen, Mike Lasch, Xalavier Nelson Jr., Corey Cochran)
Just Shapes & Beats (Berzerk Studio)
Mirror Drop (Ian Lilley)
Return of the Obra Dinn (Lucas Pope)
Wyróżnieni: Beat Saber (Beat Games); Wandersong (Greg Lobanov & A Shell in the Pit); Subnautica (Unknown Worlds Entertainment); Moss (Polyarc); Iconoclasts (Joakim Sandberg); Guildlings (Sirvo Studios); Paratopic (Arbitrary Metric)
Excellence in Audio (Doskonałość w dziedzinie audio)
ETHEREAL (Nonsense Arts - Nicolás Recabarren and Tomás Batista)
Hypnospace Outlaw (Jay Tholen, Mike Lasch, Xalavier Nelson Jr., Corey Cochran)
Moss (Polyarc)
Return of the Obra Dinn (Lucas Pope)
Alto's Odyssey (Team Alto)
Paratopic (Arbitrary Metric)
Wyróżnieni: Creaks (Amanita Design); Holedown (grapefrukt games); Pikuniku (Sectordub); The Messenger (Sabotage); Distance (Refract Studios); Wandersong (Greg Lobanov & A Shell in the Pit); Wattam (Funomena)
Excellence in design (Doskonały Projekt)
What the Golf? (Triband)
Do Not Feed the Monkeys (Fictiorama Studios)
Noita (Nolla Games)
Return of the Obra Dinn (Lucas Pope)
Dicey Dungeons (Terry Cavanagh, Chipzel, and Marlowe Dobbe)
Opus Magnum (Zachtronics)
Wyróżnieni: Subnautica (Unknown Worlds Entertainment); Carto (Sunhead Games); Black Room (Cassie McQuater); JUMPGRID (Ian MacLarty); Mirror Drop (Ian Lilley); Hypnospace Outlaw (Jay Tholen, Mike Lasch, Xalavier Nelson Jr., Corey Cochran); Beat Saber (Beat Games)
Excellence in Narrative (Doskonała narracja)
Wandersong (Greg Lobanov & A Shell in the Pit)
Genital Jousting (Free Lives)
Unavowed (Wadjet Eye Games)
Seers Isle (Nova-box)
Watch Me Jump (Jeremy Gable)
Return of the Obra Dinn (Lucas Pope)
Wyróżnieni: Do Not Feed The Monkeys (Fictiorama Studios); The Hex (Daniel Mullins Games); Speed Dating for Ghosts (Copychaser Games); after HOURS (Bahiyya Khan, Claire Meekel, Tim Flusk, Abi Meekel); Fortune-499 (AP Thomson); Marie's Room (like Charlie); Tango: The Adventure Game (Gualicho Games)
Nuovo Award (Nagroda Nuovo)
Circle0 (yesyes)
eCheese Zone (Seemingly Pointless)
Noita (Nolla Games)
Mirror Drop (Ian Lilley)
Black Room (Cassie McQuater)
Paratopic (Arbitrary Metric)
Do Not Feed the Monkeys (Fictiorama Studios)
Nth Dimension[al] Hiking (Zachariah Chandler)
Wyróżnieni: All Our Asias (Sean Han Tani); Hypnospace Outlaw (Jay Tholen, Mike Lasch, Xalavier Nelson Jr., Corey Cochran); Cyberpet Graveyard (alienmelon); levedad (solimporta); Subserial Network (Aether Interactive); macdows 95 (gamebra.in); The Norwood Suite (Cosmo D); Nerve Damage (Dennis Carr)
Best Student Game (Najlepsza Gra Studencka)
It's Paper Guy! (Paper Team)
Grace Bruxner Presents: The Haunted Island, a Frog Detective Game (Grace Bruxner)
After HOURS (Bahiyya Khan, Claire Meekel, Tim Flusk, Abi Meekel)
En Garde! (En Garde! Team)
levedad (solimporta)
Sole (Gossamer Games)
Wyróżnieni: We Should Talk (HeartBeetStudio); Coffin Rot Brewing Co. (Rosser-McGraw Studio); Fling to the Finish (SplitSide Games); Indecision. (Bilge Kaan); Seasons (David Su and Dominique Star); supertype (Philipp Stollenmayer); Atlas' Fate: Between Light and Darkness (Baby Robot Games); Marbloid (Supyrb)