The Last of Us 2 vs Cyberpunk 2077. Nominacje do Bafta Games
Strona główna
›
The Last of Us 2 vs Cyberpunk 2077. Nominacje do Bafta Games
02.03.2021 13:50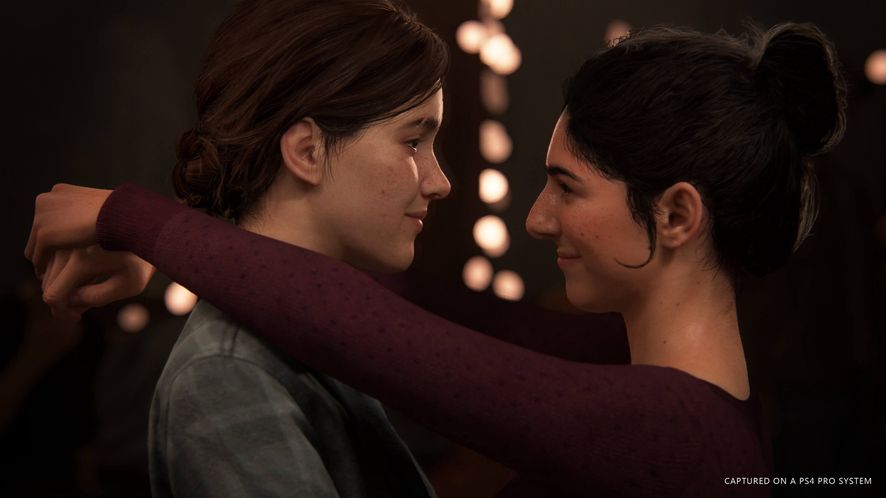 The Last of Us 2
Źródło zdjęć: © Polygamia.pl | materiały prasowe
"The Last of Us 2" znów bezkonkurencyjny. Gra już zdążyła ustanowić rekord. W czterech kategoriach nominowany jest również "Cyberpunk 2077".

Nagrody Bafta Games Awards zostaną przyznane, wirtualnie rzecz jasna, 25 marca. Przy aż 13 kategoriach pojawia się "The Last of Us 2", który jest zdecydowanym faworytem. Organizatorzy gali zapewniają, że tak wielu nominacji w&nbsphistorii Bafty nie miał jeszcze nikt.

The Last of Us 2 bije Wiedźmina 3. Geralt nie jest już królem GOTY
Ale nie tylko studio Naughty Dog ma za co trzymać kciuki. 10 szans na statuetkę otrzyma "Ghost of Tsushima", siedem "&nbspMarvel's Spider-Man: Miles Morales", a&nbspsześć "Dreams". Polskich barw będzie bronić "Cyberpunk 2077" (cztery nominacje) oraz "Carrion" (dwie nominacje).

Poniżej pełna lista nominowanych:
Animacja
Doom Eternal
Final Fantasy VII Remake
The Last of Us: Part II
Marvel's Spider-Man: Miles Morales
Ori nad the Will of the Wisps
Spiritfarer
Osiągnięcie artystyczne
Cyberpunk 2077
Dreams
Ghost of Tsushima
Hades
Half-Life: ALYX
The Last of Us: Part II
Audio
Marvel's Spider-Man: Miles Morales
The Last of Us: Part II
Half-Life: ALYX
Hades
Ghost of Tsushima
Astro's Playroom
Gra brytyjska
Dreams
F1 2020
Fall Guys
The Last Campfire
Röki
Sackboy: A Big Adventure
Debiut
Airborn Kingdom
Call of the Sea
Carrion
Factorio
The Falconeer
Röki
Ewoluująca gra
Destiny 2: Beyond Light
Dreams
Fall Guys
Fortnite
No Man's Sky
Sea of Thieves
Gra rodzinna
Animal Crossing: New Horizons
Astro's Playroom
Dreams
Fall Guys
Minecraft Dungeons
Sackboy: A Big Adventure
Gra wykraczająca poza rozrywkę
Animal Crossing: New Horizons
Before I Forget
Dreams
The Last of Us: Part II
Spiritfarer
Tell Me Why
Design
Animal Crossing: New Horizons
Astro's Playroom
Ghost of Tsushima
Hades
Half-Life: ALYX
The Last of Us: Part II
Multiplayer
Animal Crossing: New Horizons
Deep Rock Galactic
Fall Guys
Ghost of Tsushima
Sackboy: A Big Adventure
Valorant
Muzyka
Ghost of Tsushima
Hades
The Last of Us: Part II
Marvel's Spider-Man: Miles Morales
Ori and the Will of the Wisps
Sackboy: A Big Adventure
Narracja
Assassin's Creed: Valhalla
Cyberpunk 2077
Ghost of Tsushima
Hades
Kentucky Route Zero: TV Edition
Marvel's Spider-Man: Miles Morales
Oryginalna własność
Carrion
Fall Guys
Ghost of Tsushima
Hades
Kentucky Route Zero: TV Edition
Spiritfarer
Osiągnięcie techniczne
Demon's Souls
Doom Eternal
Dreams
Flight Simulator
The Last of Us: Part II
Marvel's Spider-Man: Miles Morales
Rola drugoplanowa
Carla Tassara - Cyberpunk 2077
Jeffrey Pierce - The Last of Us Part II
Logan Cunningham - Hades
Patrick Gallagher - Ghost of Tsushima
Shannon Woodward - The Last of Us Part II
Troy Baker - The Last of Us Part II
Rola pierwszoplanowa
Ashley Johnson - The Last of Us Part II
Cherami Leigh - Cyberpunk 2077
Cody Christian - Final Fantasy VII Remake
Daisuke Tsuji - Ghost of Tsushima
Laura Bailey - The Last of Us Part II
Nadji Jeter - Marvel's Spider-Man: Miles Morales
Najlepsza gra
Animal Crossing: New Horizons
Ghost of Tsushima
Hades
Half-Life: ALYX
The Last of Us: Part II
Marvel's Spider-Man: Miles Morales
Najlepsza gra EE (brytyjski operator komórkowy)
Animal Crossing: New Horizons
Call of Duty: Warzone
Ghost of Tsushima
Hades
The Last of Us: Part II
Valorant