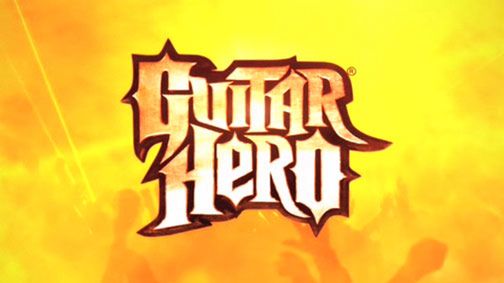 Activision postanowiło zakończyć zabawę w ujawnianie kawałków listy utworów Guitar Hero: Greatest Hits (dzięki za sprostowanie kwestii tytułu Zooltar) i teraz znamy już jej całość. Znajdziecie ją w rozwinięciu. W moim przypadku wszystko rozbije się zapewne o kwestię ceny tej mieszanki. Chwilowo mam jeszcze mnóstwo nauki przy Rock Band...

Blue ?yster Cult - "Godzilla"
Boston - "More Than A Feeling"
Deep Purple - "Smoke On The Water"
Franz Ferdinand - "Take Me Out"
Helmet - "Unsung (Live)"
Incubus - "Stellar"
Joan Jett & The Blackhearts - "I Love Rock N' Roll"
Ozzy Osbourne - "Bark At The Moon"
Pantera - "Cowboys From Hell (Live)"
Queen - "Killer Queen"
Queens Of The Stone Age - "No One Knows"
The Donnas - "Take It Off"
The Exies - "Hey You"
White Zombie - "Thunder Kiss '65"
Guitar Hero II
Alice In Chains - "Them Bones"
Avenged Sevenfold - "Beast And The Harlot"
Danzig - "Mother"
Foo Fighters - "Monkey Wrench"
Iron Maiden - "The Trooper"
Jane's Addiction - "Stop!"
Kansas - "Carry On Wayward Son"
Lamb Of God - "Laid To Rest"
Lynyrd Skynyrd - "Free Bird"
M?tley Cr?e- "Shout At The Devil"
Nirvana - "Heart-Shaped Box"
Rage Against The Machine - "Killing In The Name"
Reverend Horton Heat - "Psychobilly Freakout"
Rush - "YYZ"
Stone Temple Pilots - "Trippin' On A Hole In A Paper Heart"
The Police - "Message In A Bottle"
The Sword - "Freya"
Warrant - "Cherry Pie"
Wolfmother - "Woman"

Guitar Hero Encore: Rocks the 80s
Anthrax - "Caught In A Mosh"
Extreme - "Play With Me"
Judas Priest - "Electric Eye"
Poison - "Nothin' But A Good Time"
Ratt - "Round and Round"
Twisted Sister - "I Wanna Rock"
Guitar Hero III: Legends of Rock
AFI - "Miss Murder"
DragonForce - "Through The Fire And Flames"
Heart - "Barracuda"
Kiss - "Rock And Roll All Nite"
Living Colour - "Cult Of Personality"
Pat Benatar - "Hit Me With Your Best Shot"
Priestess - "Lay Down"
Slayer - "Raining Blood"
Guitar Hero: Aerosmith
Aerosmith - "Back In The Saddle