Ogłoszono gry nominowane do nagród BAFTA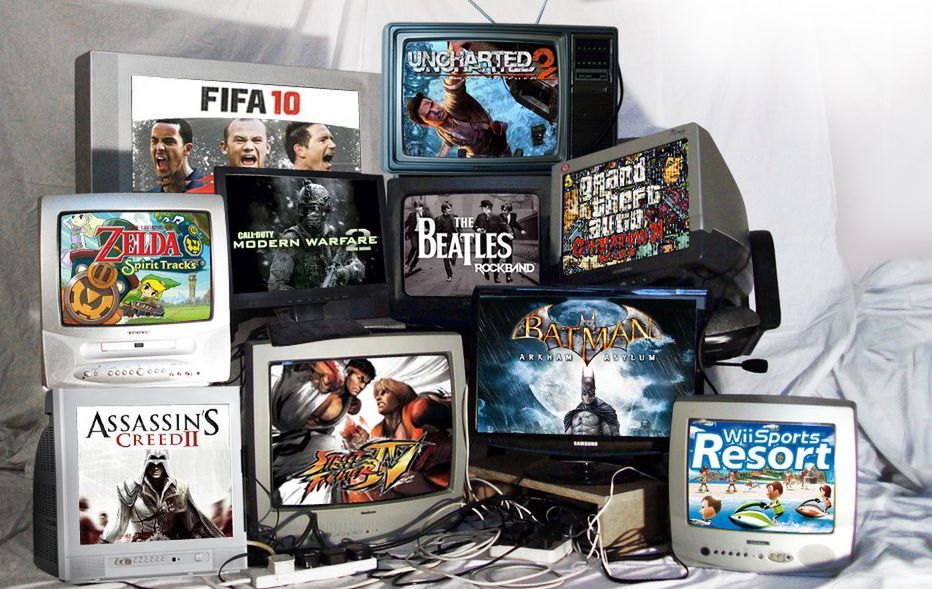 Myśleliście, że już wszyscy przyznali swoje wyróżnienia za zeszły rok? Ja szczerze mówiąc nie zastanawiałem się nad tym zbyt mocno, no ale sami przyznacie, że nagrody British Academy of Film and Television Arts brzmią prestiżowo. W tym roku również i Wy możecie zagłosować na swoją ulubioną produkcję, więc jeśli wciąż Wam mało, to zapraszam tutaj.

Pozostałe kategorie i nominacje znajdziecie w rozwinięciu wpisu, ale na nie nie będziecie mogli oddać głosu. Zrobią to fachowcy.
Action Assassin's Creed II
Sebastien Puel, Patrice Desilets

Ubisoft Entertainment Ltd/Ubisoft Montreal
Sefton Hill, David Hego, Nick Arundel

Call of Duty: Modern Warfare 2

Brian Fleming, Bruce Oberg, Chris Zimmerman
Sony Computer Entertainment/Sucker Punch Productions & SCE Foster City Studio
Gabe Newell, Chet Faliszek, Tom Leonard

Uncharted 2: Among Thieves
Sony Computer Entertainment/Naughty Dog and SCE Foster City Studio

Artistic Achievement Assassin's Creed II
Sebastien Puel, Patrice Desilets
Ubisoft Entertainment Ltd/Ubisoft Montreal
Sefton Hill, David Hego, Nick Arundel
Call of Duty: Modern Warfare 2
Sony Computer Entertainment/ThatGameCompany and SCE Santa Monica Studio
Uncharted 2: Among Thieves
Sony Computer Entertainment/Naughty Dog & SCE Foster City Studio
Best Game Assassin's Creed II
Sebastien Puel, Patrice Desilets
Ubisoft Entertainment Ltd/Ubisoft Montreal
Sefton Hill, David Hego, Nick Arundel
Call of Duty: Modern Warfare 2
Andrew Wilson, David Rutter, Gary Paterson
Electronic Arts/EA Canada
Gabe Newell, Chet Faliszek, Tom Leonard
Uncharted 2: Among Thieves
Sony Computer Entertainment/Naughty Dog & SCE Foster City Studio
Family & Social The Beatles: Rock Band
Alex Rigopulos, Paul DeGooyer, Josh Randall
Electronic Arts/MTV Games/Apple Corp/Harmonix Music Systems
David Amor, Andrew Eades, Lee Clare
Sony Computer Entertainment/Relentless Software & XDEV Studio Europe
Sony Computer Entertainment/SCE London Studio
Brian Bright, Paul Robinson, Allen Freese
Activision/Neversoft Entertainment/Vicarios Visions/Budcat
Shigeru Miyamoto, Takashi Tezuka, Hiroyuki Kimura
Katsuya Eguchi, Takayuki Shimamura, Yoshikazu Yamashita
Gameplay Assassin's Creed II
Sebastien Puel, Patrice Desilets
Ubisoft Entertainment Ltd/Ubisoft Montreal
Sefton Hill, David Hego, Nick Arundel
Call of Duty: Modern Warfare 2
Shigeru Miyamoto, Takashi Tezuka, Hiroyuki Kimura
Sony Computer Entertainment/Q-Games & SCE Santa Monica Studio
Uncharted 2: Among Thieves
Sony Computer Entertainment/Naughty Dog & SCE Foster City Studio
Kazunori Yamauchi, Yuji Yasuhara, Hiroki Imanish
Sony Computer Entertainment/Polphony Digital Inc
James Shepherd, Piers Jackson, Mark Green
Sony Computer Entertainment/SCE Cambridge & xev Studio Europe
LocoRoco Midnight Carnival
Kenji Sakai, Saeka Horikoshi, Hiroya Matsugami
Sony Computer Entertainment/SCE Japan Studio
Mario and Luigi: Bowser's Inside Story
Shigeru Miyamoto, Takashi Tezuka, Hiroyuki Kubota
Professor Layton and Pandora's Box
Akira Tago, Akihiro Hino, Tatsuya Shinkai
Jeremiah Slaczka, Marius Fahlbusch
Warner Bros Interactive Entertainmnent/5th Cell
Multiplayer Battlefield 1943
Patrick Liu, Gordon Van Dyke
Alex Rigopulos, Paul DeGooyer, Josh Randall
Electronic Arts/MTV Games/Apple Corp/Harmonix Music Systems
Call of Duty: Modern Warfare 2
Microsoft Game Studios/Microsoft
Gabe Newell, Chet Faliszek, Tom Leonard
Uncharted 2: Among Thieves
Sony Computer Entertainment/Naughty Dog and SCE Foster City Studio
Original Score Assassin's Creed II
Ubisoft Entertainment Ltd/Ubisoft Montreal
Sefton Hill, David Hego, Nick Arundel
Call of Duty: Modern Warfare 2
Harry Potter and the Half Blood Prince
James Hannigan, Zsolt Marx, Campbell Askew
Electronic Arts/EA Bright Light
Sony Computer Entertainment/Q-Games and SCE Santa Monica Studio
Uncharted 2: Among Thieves
Sony Computer Entertainment/Naughty Dog & SCE Foster City Studio
Sports Colin McRae: DiRT 2
Matt Horsman, Clive Moody, Guy Pearce
Codemasters/Codemasters Studios
Andrew Wilson, David Rutter, Gary Paterson
Electronic Arts/EA Canada
Shigeru Miyamoto, Tadashi Sugiyama, Hiroshi Matsunaga
Katsuya Eguchi, Takayuki Shimamura, Yoshikazu Yamashita
Story Assassin's Creed II
Sebastien Puel, Patrice Desilets
Ubisoft Entertainment/Ubisoft Montreal
Sefton Hill, David Hego, Nick Arundel
Broken Sword - Shadow of the Templars: The Director's Cut
Charles Cecil, Neil Richards, Tony Warringer
Ubisoft Entertainment/Revolution Software
Electronic Arts/Double Fine Productions
Ray Muzyka, Greg Zeschuk, Mike Laidlaw
Uncharted 2: Among Thieves
Sony Computer Entertainment/Naughty Dog & SCE Foster City Studio
Strategy Command and Conquer 3: Uprising
Electronic Arts/EA Los Angeles
Gerald Köhler, Cord Westhoff, Bernhard Maiberg
Microsoft/Ensemble Studios
George Fan, Tod Semple, Rich Werner
Popcap Games/Popcap Games
Use of Audio Batman: Arkham Asylum
Sefton Hill, David Hego, Nick Arundel
Call of Duty: Modern Warfare 2
Jamie Jackson, Dan Neil, Tim Riley
Activision/Freestyle Games
Sony Computer Entertainment/ThatGameCompany and SCE Santa Monica Studios
Gabe Newell, Chet Faliszek, Tom Leonard
Uncharted 2: Among Thieves
Sony Computer Entertainment/Naughty Dog and SCE Foster City Studio